2023 Utah State Junior Amateur
By Kurt Kragthorpe
BOYS 15-18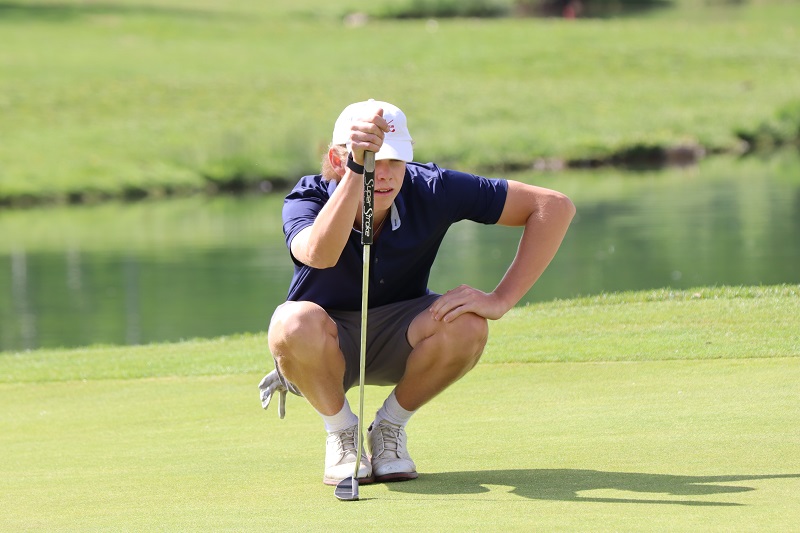 Even the prodigiously long hitters of the Utah Junior Golf Association know there's more than one way to birdie a par-5 hole. Gavin Dosch resisted the temptation to try a heroic shot, and that's how he ended up winning the Boys 15-18 division of the 40th Utah State Junior Amateur.
Dosch's addition was slightly off as he calculated the number of holes he played in the five days of competition (including a stroke-play round and six matches), but his subtraction was accurate as he and Jackson Shelley played No. 18 in the final match at Park City Golf Club. By lying up to his favorite spot of 80 yards away, instead of trying to launch a 208-yard shot out of the rough and over the water, the recent graduate of Corner Canyon High School in Draper executed a winning strategy.
His wedge shot and 12-foot birdie putt gave the self-described "late bloomer" in golf a 1-up victory for his first UJGA title. "It's just a really good experience, when every shot counts," he said. "I think this is the best event of the year."
Dosch, who's headed to La Salle University in Philadelphia, never trailed in the final match, starting with Shelley's tree troubles on No. 1. Yet every time Dosch seemingly was taking control, Shelley (the Class 5A state medalist as a Skyline High sophomore) responded.
Shelley is a brother of BYU golfer Tyson Shelley, who won the Boys 15-18 title in 2020, and Austin Shelley, who reached the quarterfinals this year. Jackson Shelley pulled even vs. Dosch with a birdie on the par-5 No. 16, then Dosch's par save from a bunker on the par-3 No. 17 kept them tied going into No. 18.
Dosch said of the winning putt, "I just said a little prayer and gave it a good stroke and it went in."
GIRLS 15-18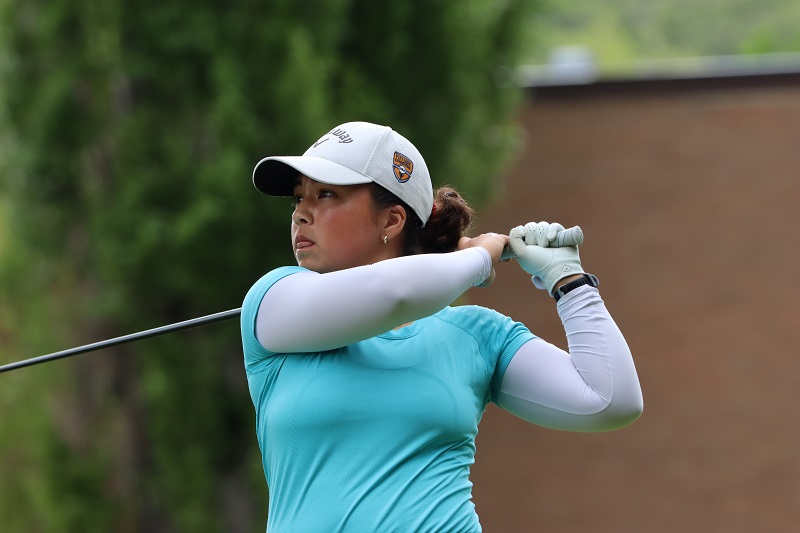 Arden Louchheim never imagined that an 18th-hole bogey would be good enough to win the Girls 15-18 division of the 40th Utah State Junior Amateur. This was one time when "how many" did not matter.
Even with a rather anticlimactic conclusion of her final match vs. Aadyn Long, Louchheim was thrilled with the ending of her Utah Junior Golf Association career. The Park City resident and Rowland Hall graduate heads to the University of Nebraska, satisfied to have come through in a back-and-forth competition at Park City Golf Club.
"There's something about match play that adds a competitive level of pressure that I don't know if you can get anywhere else," Louchheim said. "It's good to kind of prove to myself that I can perform under those conditions."
Long, the Class 6A state medalist in May as a Lone Peak High School sophomore, certainly showed something herself. She outlasted UNLV commit Ali Mulhall in an epic, 22-hole semifinal match, then led Louchheim through 15 holes of the final contest.
Louchheim delivered in a couple of big moments. She birdied the par-5 No. 16 to tie the match after a perfect pitch from 61 yards, saved par from a bunker on No. 17 and set up a par-saving chance with a wedge shot from 88 yards to about 8 feet on No. 18, where each player found tree trouble off the tee. Louchheim ended up being able to two-putt for the win, following Long's aggressive par attempt.
Louchheim upset Mulhall at Oakridge Country Club in 2017 to win the 11-12 division of the Junior Amateur. "I can still remember that feeling," she said, "and it's been one that I've wanted to get back to since."
She finished second three times in various age groups, including a 2022 loss to Emma Lillywhite, her quarterfinal opponent this year.
13-14 BOYS & GIRLS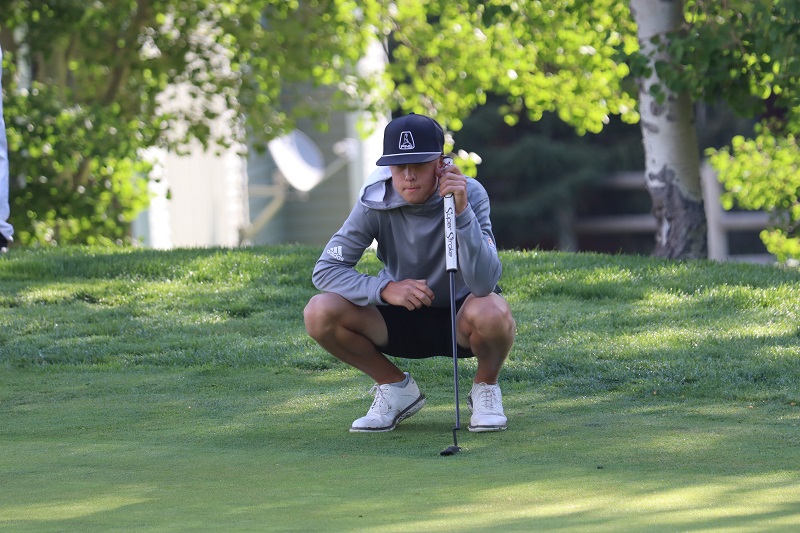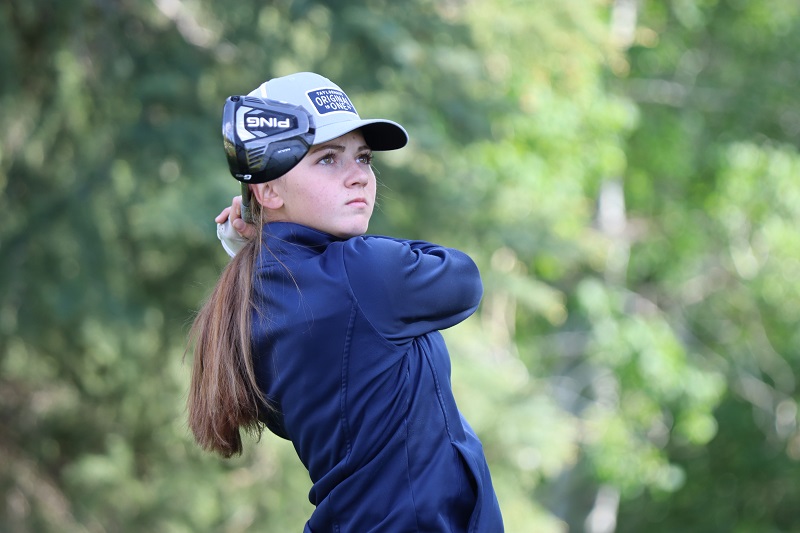 Mack Herzog of Lehi and Ryder Huish of Highland were teammates on Utah's most recent entrant in the PGA Jr. League Championship, so it was not surprising for them to meet in the Boys 13-14 division's final match of the Utah State Junior Amateur.
Herzog's 2-and-1 victory at Park City Golf Club followed his title of last June in the 11-12 competition. The 13-14 group is getting closer to filling a 32-golfer bracket for match play in the Junior Am. In this year's case, Herzog received a first-round bye as the No. 4 seed and then won four matches.
Herzog was a 2-up winner over Ryan Liechty in the semifinals. Huish, who played for Utah's 2021 national champions in the PGA Jr. League, dominated his bracket while playing no more than 15 holes in any of his three wins.
The Girls 13-14 division included three entrants. Navy Hubbs of Salem was a 1-up winner over Sage Parry of Las Vegas, who had received a bye into the final match. Hubbs took a 3-and-2 win over Paige Anae in the semifinals.
11-12 BOYS & GIRLS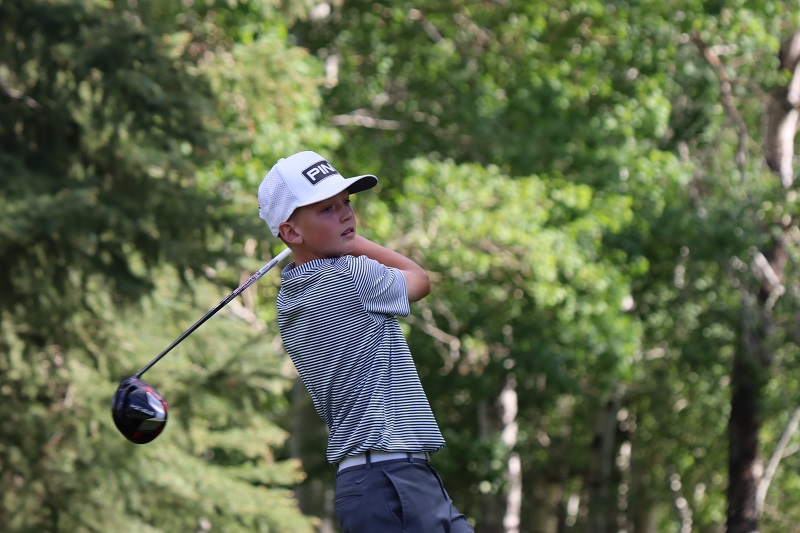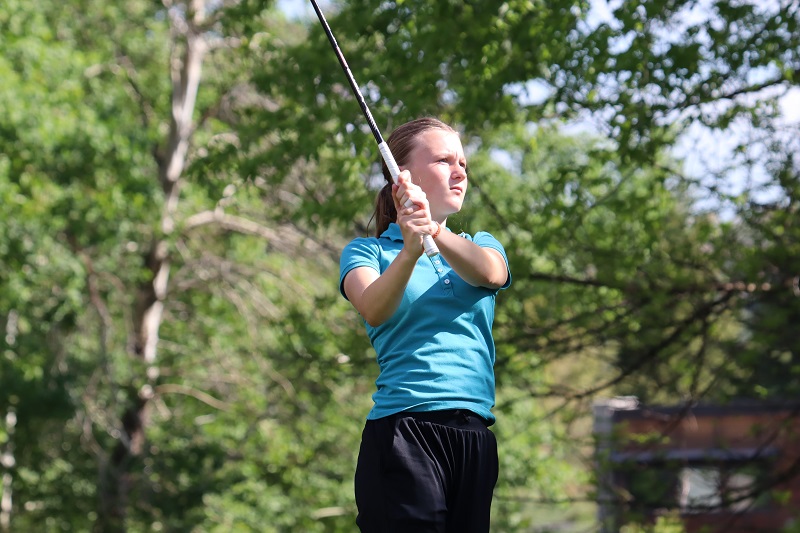 With about seven years of Utah Junior Golf Association competition remaining for them, you'll be hearing a lot about the sons and grandsons of famous golfers in this age group. As of June 2023, Crue Harward is the name to know.
The Lehi golfer emerged from a Boys 11-12 field of the Utah State Junior Amateur that included descendants of Johnny Miller, Jay Don Blake and Tony Finau. Harward, himself distinguished as a member of Utah's 2022 PGA Jr. League team, took a 3-and-2 decision over Nicklaus Miller of Provo in the final match. His road to the title included a 20-holes defeat of Luke Manning in the quarterfinals.
Jraice Finau, the No. 1 seed, and Trey Amico (Blake's grandson) each lost in the quarterfinals of the 16-golfer bracket.
Claire Olafsson of Sandy was the match-play success story among the four Girls 11-12 contestants. As the No. 4 seed from the qualifying round at Lakeside Golf Course, she upset Saylor Wagner 2 up in the semifinals. And then she took a 6-and-5 victory over Anushka Rajeev of Sandy in the final match at Park City Golf Club.
10-UNDER BOYS & GIRLS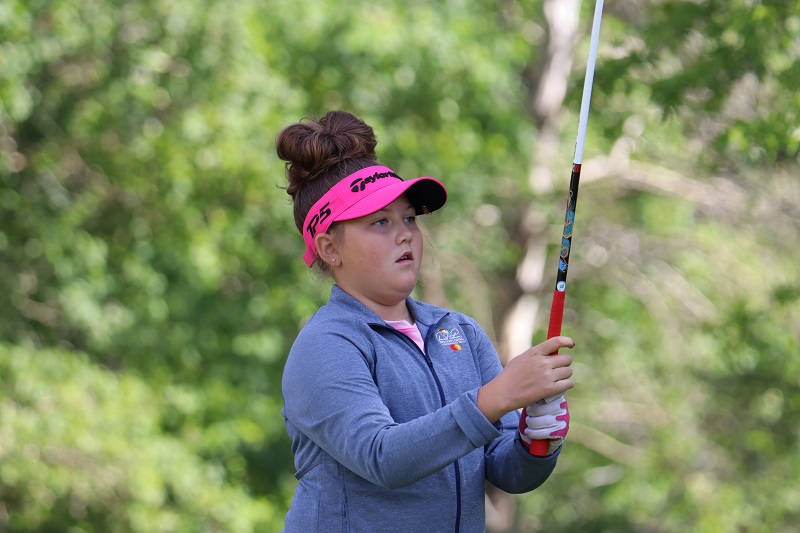 Palmer Mulhall became the third member of a family with roots in Morgan to win a Utah State Junior Amateur title at a young age, taking the Girls 10-under division at Park City Golf Club.
Mulhall followed the path of sisters Ali and Molli with a 4-and-2 defeat of Nolini Manutai, whose Hawaii-based family spends the summers in Lehi, in the four-girl competition. The Mulhall girls attend schools in Henderson, Nevada, where their father, Chris, teaches as a PGA Professional, while the family maintains ties to the Utah golf community.
Ali and Molli Mulhall played in this year's Girls 15-18 semifinals and quarterfinals, respectively. Ali is a five-time winner at various stages of the Utah State Junior Amateur; Molly won the 10-under title in 2018.
Palmer Mullhall topped Ran Baker and Manutai beat Acacia Chinnaphe in the semifinals.
Having received a bye into the final match as the No. 1 qualifier in the Boys 10-under division, Logan Wilde of Lehi was a 3-and-2 winner over Emery Johnson of Sandy. Johnson had defeated Ben Rowser 2 up in a semifinal match. Wilde is entering fourth grade in August.
Kurt Kragthorpe is a senior writer for Fairways Media and a frequent contributor to Fairways magazine. Photos courtesy of Fairways Media/Randy Dodson.