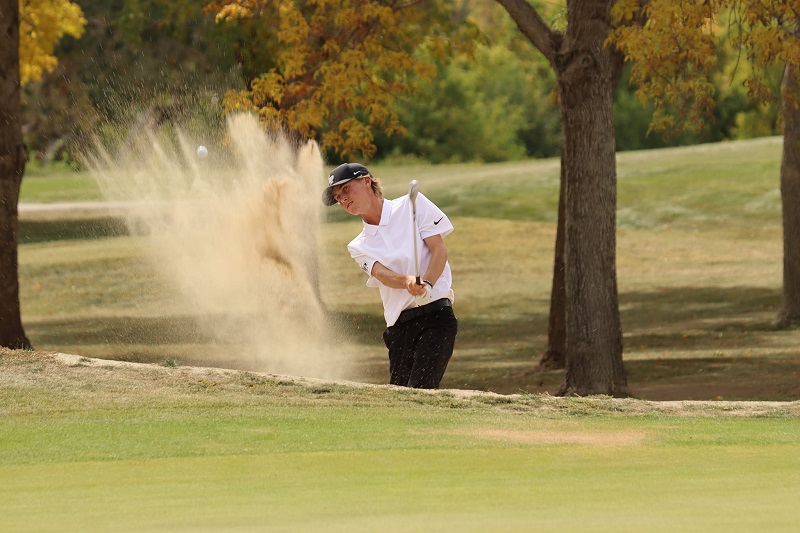 MISSION STATEMENT
The Utah Junior Golf Association (UJGA) provides an environment conducive to improvement, to encourage excellence, and to promote friendship, sportsmanship and citizenship through the game of golf. The UJGA provides opportunities for young men and women who aspire to earn college golf scholarships through competitive tournament junior golf.
We Are the Future of Utah Golf…
Chairman's Message
Message from Johnny Miller
People often ask me why I'm so passionate about junior golf. I guess it's because I realize the lifelong impact golf can have on young people. Golf teaches us a lot of life's lessons in a fun, challenging atmosphere. I was fortunate to have a father, Larry Miller, who made practicing golf fun when I was growing up. I grew up hitting balls into a net in the basement of our home. Then my dad took me over to see John Geertsen Sr. at the San Francisco Golf Club when I was 7. He became my teacher for life. I used to eat, drink and sleep golf, but I didn't have a well-organized schedule of tournaments to play when I was learning the game. All I can say is 'I wish I could have spent my summers playing golf in a fun, organized environment like the Utah Junior Golf Association.' You may not realize it until you're older, but how cool it is to play golf on a nice course all summer against your buddies. It's a tremendous opportunity, and I invite you to take full advantage.
I have been involved in the Utah Junior Golf Association since its inception in late 1984. We lived in Salt Lake City at the time, and I was looking for a place for my kids to play the game during the summer. Unfortunately, Utah didn't have a statewide junior program, so we decided to create one. Now, 27 years later, the Utah Junior Golf Association has become one of the best junior programs in the United States. It has helped hundreds of young golfers develop their skills and develop lifelong relationships on the great golf courses of Utah. It has helped many young golfers earn college scholarships, and a few have even national championships and have gone on to play professional golf. More important, thousands of juniors have grown to love and respect a game that they can play the rest of their lives.
Whatever your goal in golf and in life, take the opportunity to stop and smell the roses. Have some fun. The Utah Junior Golf Association is dedicated to providing you with a great opportunity to play golf and enjoy the game. If you haven't been a member of the UJGA in the past, I invite you to sign up and spend an enjoyable summer with us. If you're already a member, keep practicing and don't forget to have some fun out there. You might not become the next Tiger Woods or Annika Sorenstam, but you will definitely develop an enjoyment for the game of a lifetime.
Best of luck for a great season,
Johnny Miller
Chairman, Utah Junior Golf Association
Note: Johnny Miller is the chairman of the Utah Junior Golf Association and a member of the World Golf Hall of Fame. His accomplishments in golf are legendary, beginning with his victory in the 1964 U.S. Junior Amateur at age 17. Johnny's final-round 63 to win the 1973 U.S. Open Championship at Oakmont, Pa. was voted the greatest single round of all time during golf's Centennial Celebration in 1996. His victory in the 1975 British Open, and 24 victories on the PGA Tour were instrumental in his enshrinement in the World Golf Hall of Fame in 1996. The Miller family was the recipient of the 1997 Golf Family of the Year award presented by the National Golf Foundation. Johnny resides in Pebble Beach, Calif., and is in the broadcast booth as the golf analyst for NBC Sports. His love for junior golf remains a full-time commitment.